Formed of equal parts creation and desolation, Psychic Rites' brand of dark and sugary dance pop pierces through the alt-country air and folk saturated rolling hills of northern Idaho with a sense of urgency and frenetic freshness. The outcome is a seamless, infectious blend of romanticized intellectual independence and the electro-sex sounds of bands like The Knife, Goblin, and Giorgio Moroder.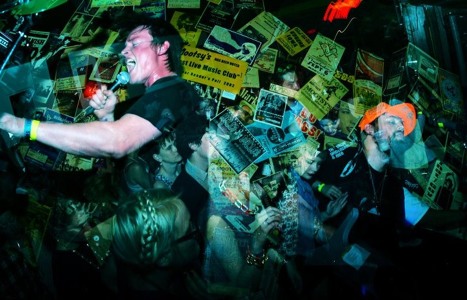 In the fall of 2012, Psychic Rites' collaborative single with Black Ceiling "Catching Metal" sold out in weeks. They quickly followed with their self-titled EP released on Aural Sects in December, which was hailed as "superb" on the UK's Netverk. Their local house shows in the basements of rural Moscow, ID regularly fill to capacity with people who care to dance. 

The sound is sexy. It's young. It's smart. When listening, it provides the opportunity to feel as if investing in a smoke machine and the complete works of Friedrich Nietzsche (or, at the very least, a case of Red Bull and some glow sticks) and hosting a makeout party is a reasonable idea. They're your first trip abroad. They are Berlin, with a hint of Italian euro-trash. They are you're next favorite band. 

Psychic Rites is set to release their first full length album in September of 2013 and plans to tour the west coast shortly before.